Empanadas
Now in Freezer Sections Nationwide
Cheesy crust with savory fillings, our Empanadas are perfect for light meals, appetizers and parties. Get together with friends and family and enjoy hot!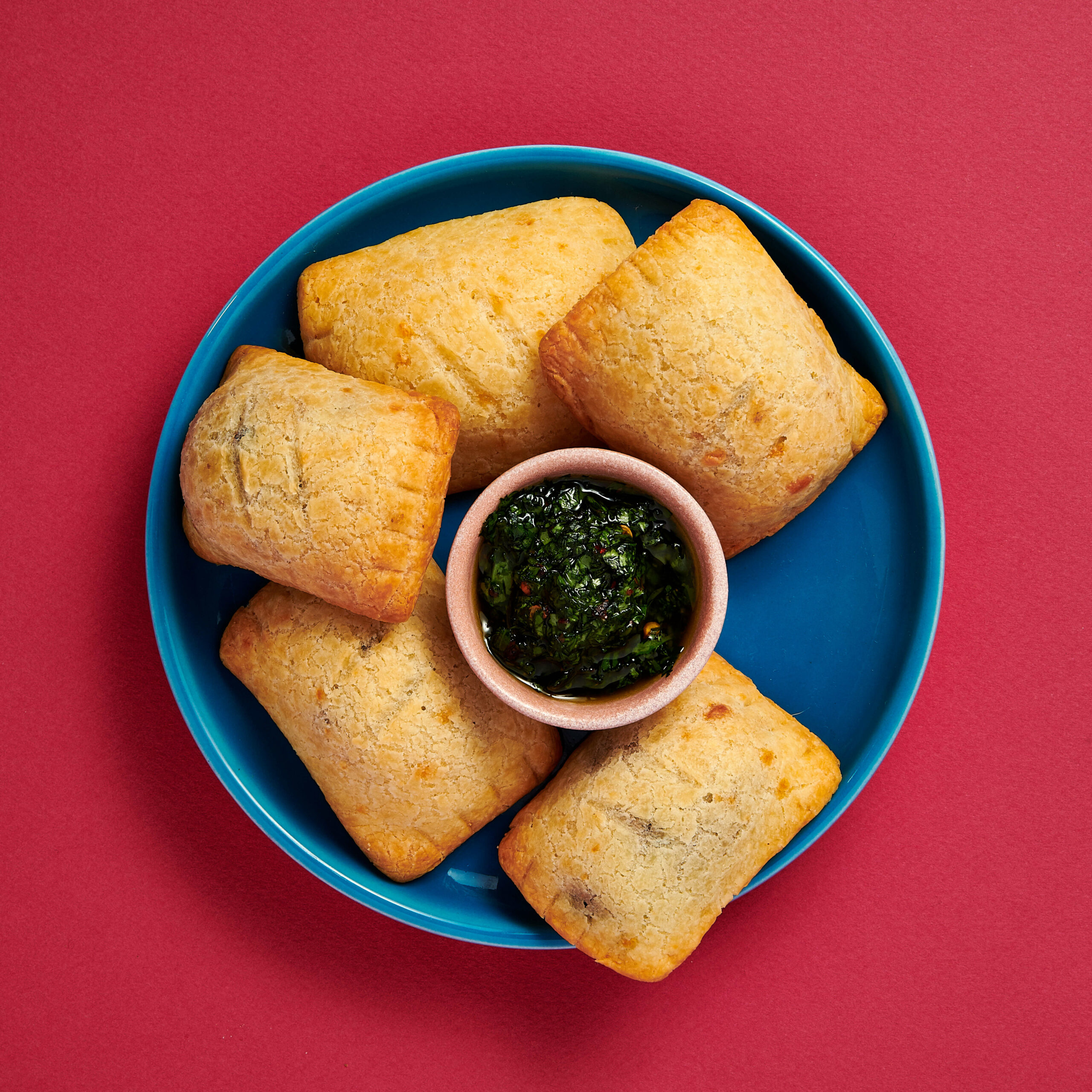 Wrapped inside a crispy, savory crust, our Chicken & Cheese Empanadas are sure to please with perfectly cooked shredded chicken, beans, cheddar cheese and a blend of flavorful Latin spices.
View Product
Chicken & Cheese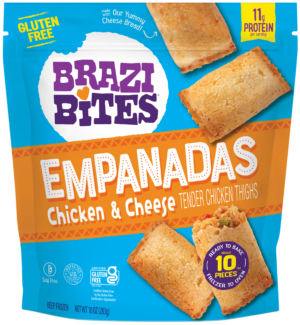 These savory Empanadas are packed with hearty black beans and fresh cheddar cheese seasoned to perfection. Simply delicious, Black Bean & Cheddar is a fan-favorite for a reason.
View Product
Black Bean & Cheddar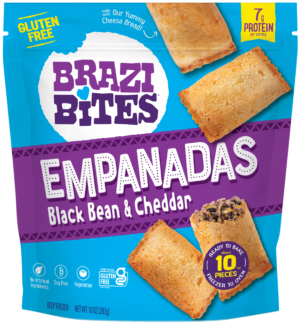 Made with shredded beef, beans, peppers and onions, our Beef & Bean Empanadas evoke a sizzling fajita right off the skillet, and our cheesy crust makes them unlike anything you've had before.
View Product
Beef & Bean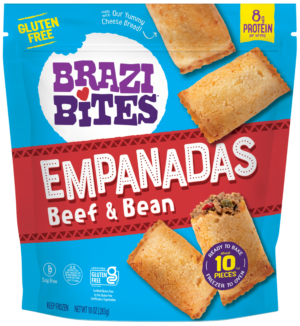 Shop Online
Get Brazi Bites delivered straight to you door.
Shop