Shark Tank
In 2015, Brazi Bites founders Junea and Cameron found out they had been accepted onto ABC's Shark Tank, where the notorious Sharks would have a chance to taste Brazilian Cheese Bread for the first time. Thousands of hopeful entrepreneurs apply to Shark Tank every season, and to be selected is extraordinary. They were thrilled!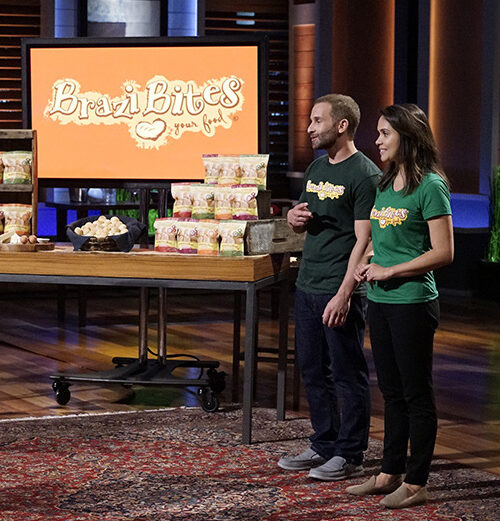 Brazi Bites on Shark Tank
The show aired later in the year, and 9 million viewers watched as the titans of industry took bite after bite and fell in love with Brazi Bites.
Overnight, Brazi Bites sold out nationwide and became a must-have in grocery store freezer aisles and homes across the country. The rest is history!
Want to get in on the action yourself? Grab a bowl of bites and dig in.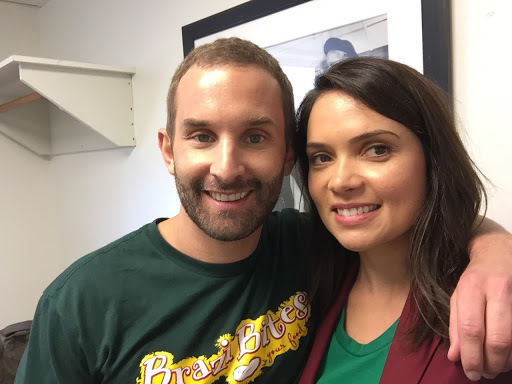 Practice Makes Perfect
Junea and Cameron saw their appearance as an opportunity of a lifetime. They knew that appearing on Shark Tank to pitch Brazi Bites meant that everything was at stake and no detail was too small.
To nail their appearance they practiced their pitch in front of life-size headshots of the Sharks, watched every episode, and wrote down every question asked to strategize their answers.
For the full scoop of their prep, read Junea's Forbes article "How I Prepared To Pitch On 'Shark Tank' And Nailed It"