Latino Entrepreneur Accelerator Program
Uplifting minority entrepreneurs through funding and mentorship.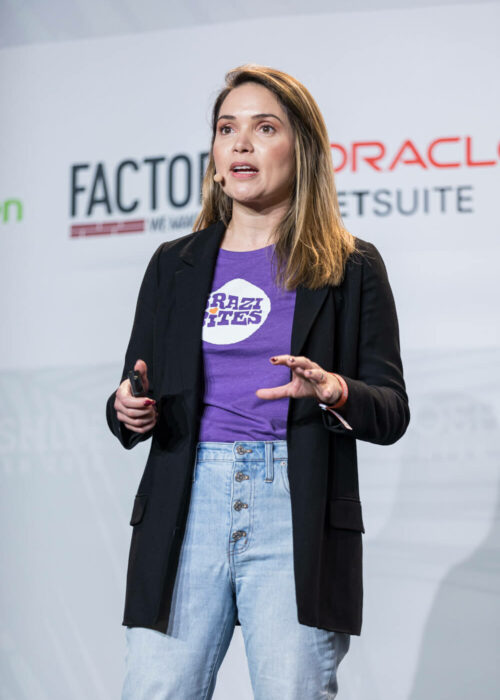 Win Cash, Mentorship & Services
We are proud to introduce the second year of the Brazi Bites Latino Entrepreneur Accelerator Program (LEAP).
Building on the immense success of our inaugural program last year, the 2023 edition is even bigger. Entrepreneurs now have a chance to win a $10,000 business grant, a 12-week long mentorship, and support from Brazi Bites strategic partners across various business disciplines, including legal, public relations, creative, R&D and more at a value of $66,500!
During the mentorship phase, the winner will also gain exclusive access to Brazi Bites Co-Founder & CMO Junea Rocha and her team of experts on a uniquely tailored 12-week program where they will receive support from sales, marketing, operations, finance, e-commerce and more.
Why?
Hispanic entrepreneurs in the U.S. face many challenges in starting and building their businesses. These business owners are critical to the economy and – there are an estimated 4.65 million Hispanic-owned businesses in the U.S., making them the fastest-growing segment of U.S. small businesses, and the number of Hispanic business owners has grown 34% in the last 10 years. (1)
Latinos are also starting businesses at a faster rate than the national average across almost all industries, and generated nearly $500 billion in annual revenue during pre-pandemic times. (2)
While their contributions are significant, Hispanic business owners still find it challenging to raise the appropriate funding to launch and grow their businesses. Only 20% of Latino-owned companies seeking national bank loans exceeding $100,000 were approved, compared to 50% of White-owned enterprises. (3)
Junea created the Latino Entrepreneur Accelerator Program to uplift entrepreneurs and support them on their journey at the most critical time. As a successful Latina entrepreneur herself, leading Brazi Bites to become one of the fastest growing brands in the frozen food aisle, Junea deeply understands the unique challenges entrepreneurs face and the obstacles of building a business from the ground up. Coupled with the fact that almost 50% of businesses fail in the first 5 years, this program aims to help up-and-coming leaders to succeed and achieve their entrepreneurial dreams.
1, 2 – Biz2Credit Latino-Owned Business Study 2021
3 – Stanford Latino Entrepreneurship Initiative
Award
One winner will be awarded a $10K business grant, $66.5K in services and a 12-week mentorship from Junea and her team.
The 12-week long mentorship will be uniquely tailored to the winner. It will start with a one-on-one discussion on business objectives and will be followed by bi-weekly calls and workshops. The winner will also have access to the Brazi Bites team and get support on sales, marketing, operations, finance, e-commerce and more.
The Finalists
Three finalists will be awarded a profile feature on Brazi Bites' website, social, and email. They will also be included in press outreach publicizing the program's winner and finalists.
Thank you to our supporting partners
Rules & Requirements
Application Process & Key Dates
Applications for the Latino Accelerator open September 15 and close on October 27, 2023. The winner and finalists will be announced in January 2024.
Application Open:
Friday, September 15 2023
Application Due:
Friday, October 27 2023 by 11:59p.m. PST
Judging Period:
November - December 2023
Winner And Finalists Notified:
January 2024
Grant Disbursement and Mentorship Program Start:
February 2024
Eligibility Requirements
Company must:
Be based in the U.S.
Manufacture or sell consumer packaged goods
Be owned and/or founded by a Latino*
Have annual revenue between $250k and $3M (2022 calendar year).
*Latino is defined as a person of Latin American origin or descent. Countries and territories include: Mexico, Guatemala, Honduras, El Salvador, Nicaragua, Costa Rica, Panama, Colombia, Venezuela, Ecuador, Peru, Bolivia, Brazil, Paraguay, Chile, Argentina, Uruguay, Cuba, Haiti, Dominican Republic, Puerto Rico.
Junea's Story
I was born in Brazil and now live in Portland, OR with my husband and our two kids. In 2010, I started the journey of bringing the cherished Brazilian staple "Pão de Queijo" (Cheese Bread) to the states. I believed Americans were missing out on this delicious product and there was an opportunity to bring my family's recipe to market.
I've done every job in the company, had to learn everything from the ground up, had many highs and lows, and learned a lot along the way.
Junea Rocha
Co-Founder & CMO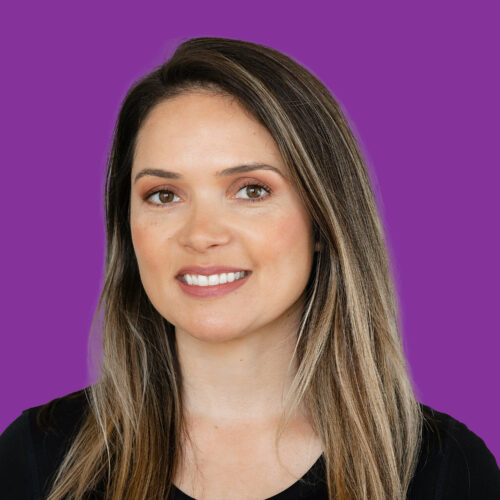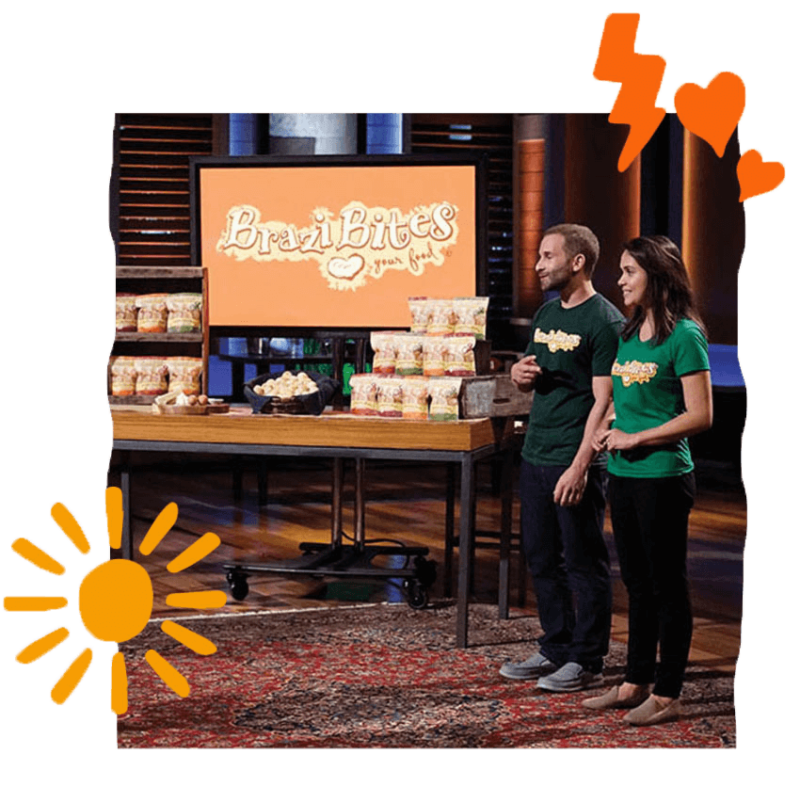 One of the highlights of this journey was appearing on Shark Tank and being discovered by millions of people overnight. We grew so fast that we became one of "America's Fastest-Growing Private Companies" twice on the Inc. 5000 list.
Today Brazi Bites has multiple product lines available in thousands of stores nationwide and an incredibly loyal following.
I'm very proud to bring the Accelerator Program to life and support the next generation of founders.
Application window has closed
WINNER & FINALISTS WILL BE ANNOUNCED IN JANUARY 2024
Question?
Please contact Nikole Norin ([email protected]) with any questions or difficulties encountered during the nomination process.