Our Story
How did we get from the days of dreaming and experimenting in our home kitchen to becoming a freezer essential nationwide? Well, it's been a thrilling ride.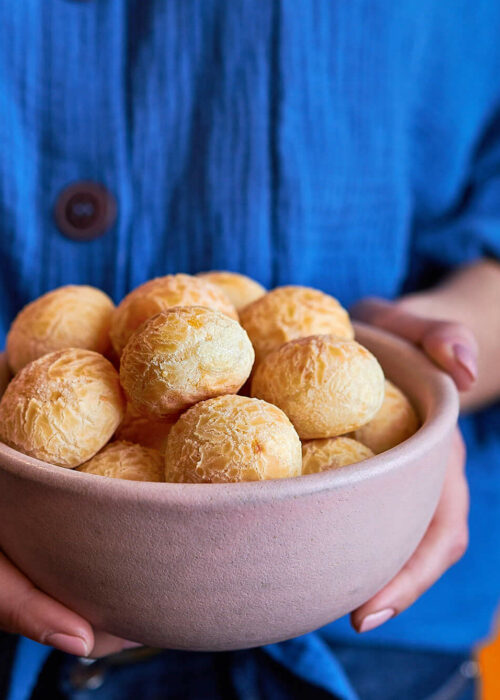 Family Tradition
One of Brazil's time-honored traditions is the spontaneous gathering of family and friends. These occasions are always marked by lively conversation and great food. Enter: Pão de Queijo, a scrumptious little bun-like cheese bread made from simple ingredients and enjoyed by all ages. Every freezer in Brazil is stocked with pão de queijo in anticipation of the next impromptu get-together.
When founder, Junea, moved to the U.S., she desperately missed her family's light, fluffy cheese bread. So, she called her mother in Brazil and asked for the family recipe…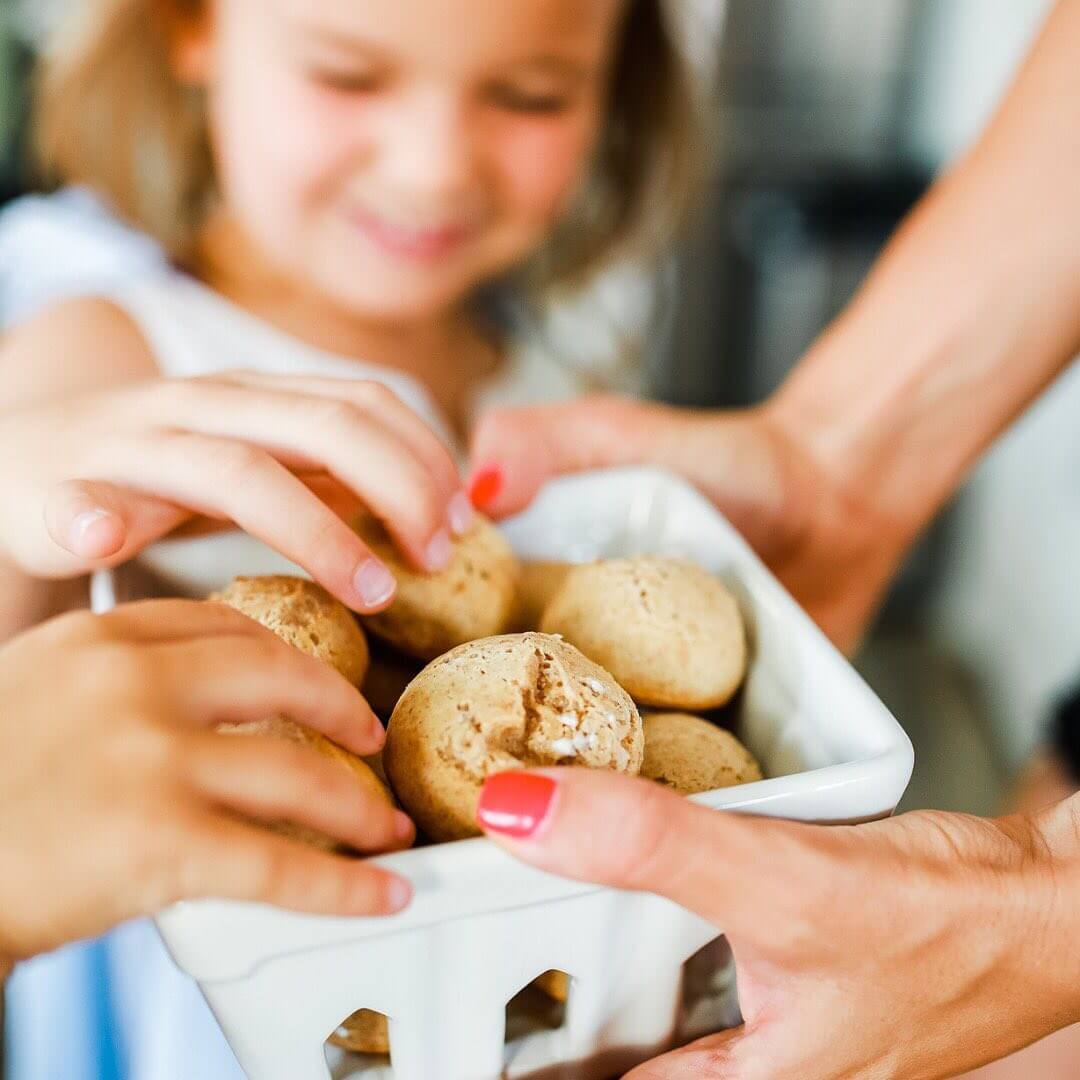 Our Journey
Junea and her husband Cameron made the first batch of Brazilian Cheese Bread at home in 2009. Each bite brought a flood of nostalgia to Junea, which sparked an idea. Why not share this beloved tradition with everyone?
Brazilian Cheese Bread is traditionally made with "minas" cheese, which is only available in Brazil, so Junea began experimenting with dozens of cheeses. Finally, she accomplished the perfect batch of cheese bread that would make her mother proud.
After that ah-ha moment, Junea and Cameron decided to sample their cheese bread at a food show. They sold out! Over the next few years, they hit the road, spreading the delicious word across the country.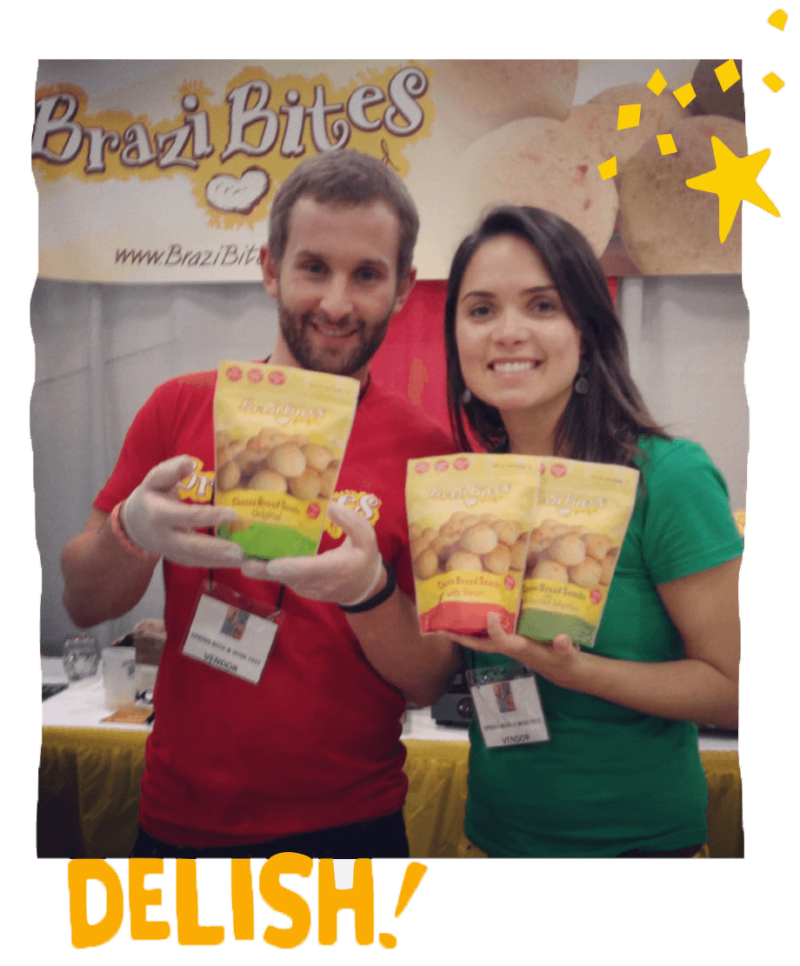 Simple, Wholesome Ingredients
Brazi Bites was founded on our authentic family recipe using simple, wholesome ingredients. We use only the finest, hand-picked ingredients, with absolutely nothing artificial. And because our products are made with tapioca flour, they are naturally gluten-free.
Our Mission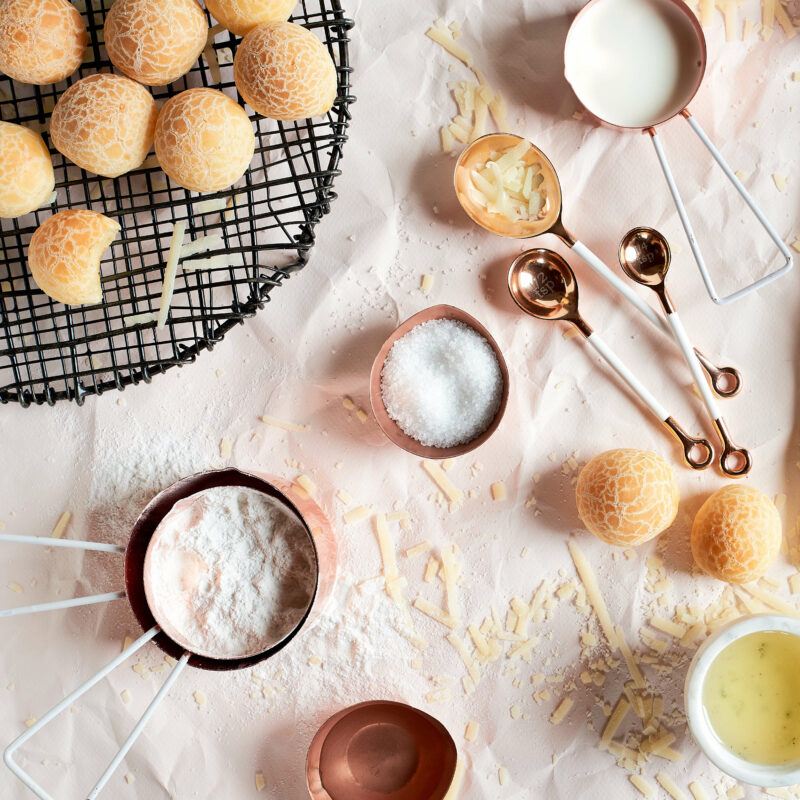 Shark Tank
In 2015, Junea and Cameron pitched Brazi Bites on ABC's Shark Tank. With 9 million viewers watching, the Sharks fell in love. Brazi Bites sold out nationwide and became a must-have in grocery store freezer aisles across the country.
Learn More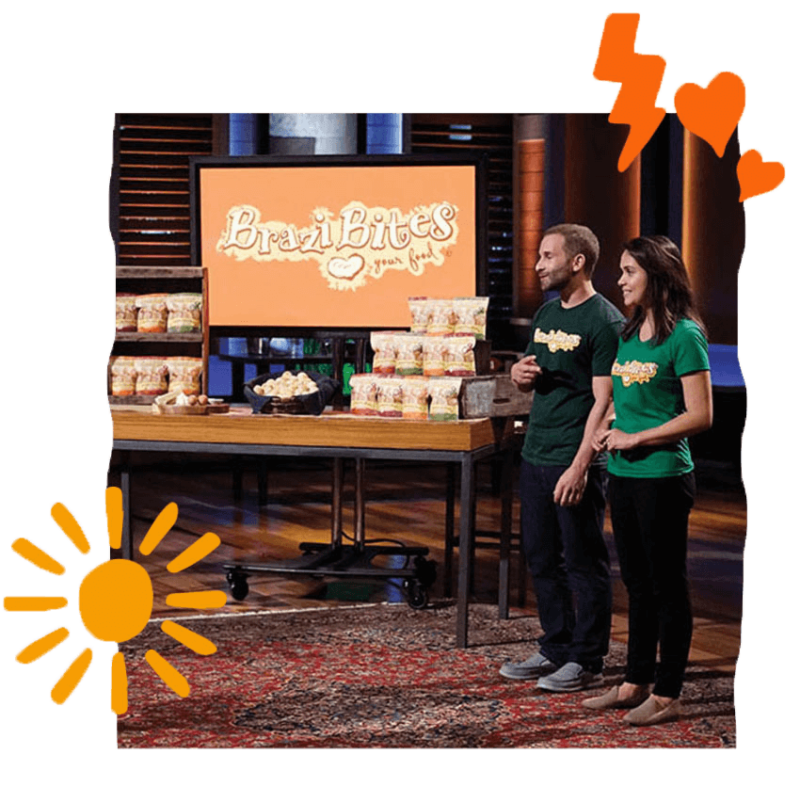 Fueled by Love, Always Evolving
Over the years we have added many new delicious creations to our line up.
Creating joyful moments is at the heart of our story. Those moments are what fuel us daily to bring you and your family crowd-pleasing foods that are easy-to-make, naturally gluten-free, and guaranteed to spread smiles.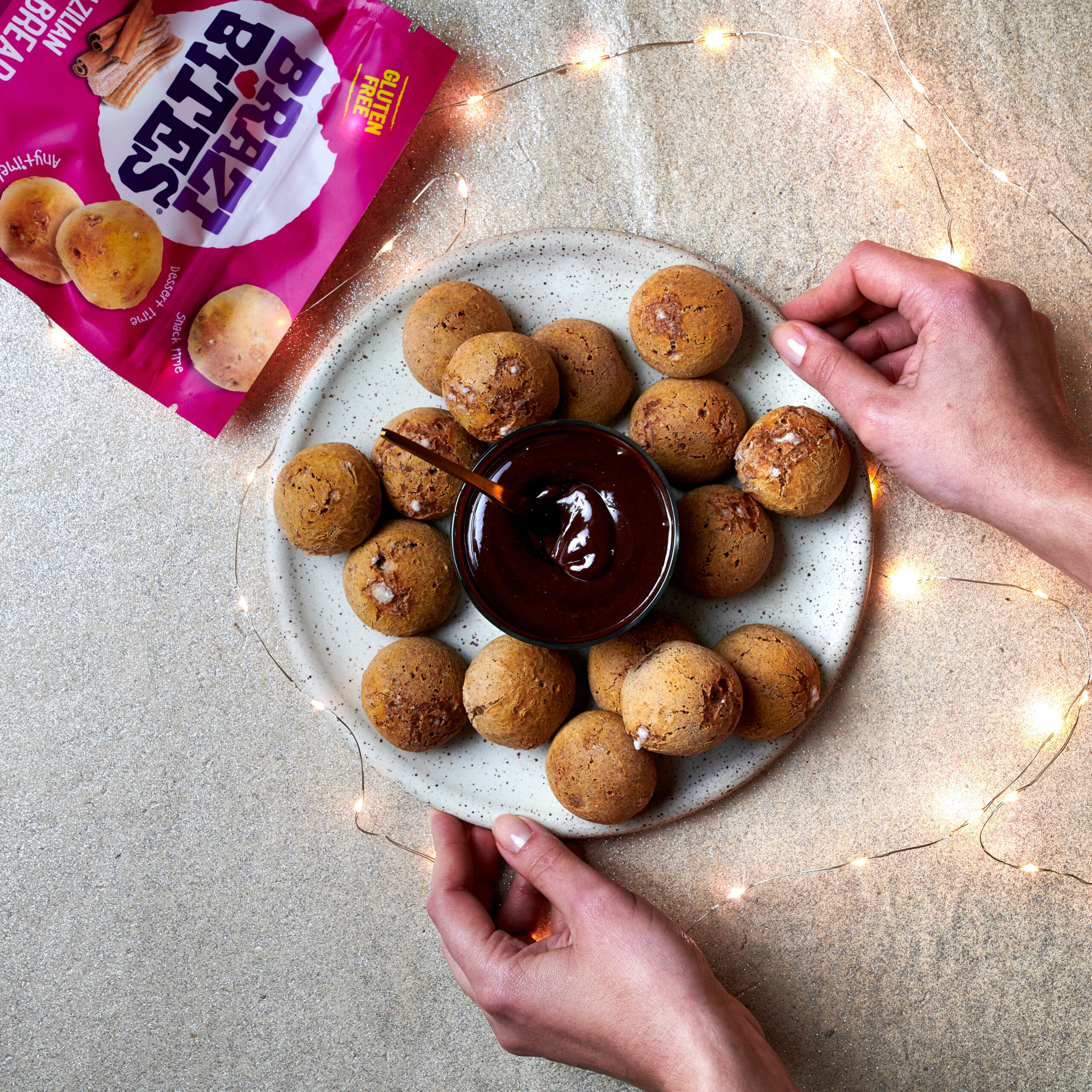 Shop Online
Get Brazi Bites delivered straight to your door.
Shop