Gluten-Free Waffles
Crispy, Fluffy, Instantly Loved.
When we heard our fans were putting our signature Brazilian cheese bread into waffle irons, we had to make this viral hack a reality. That is how our protein-packed, naturally-gluten-free and ready-for-anything waffles were born. Now you can toss three delicious flavors in the toaster, any time of day!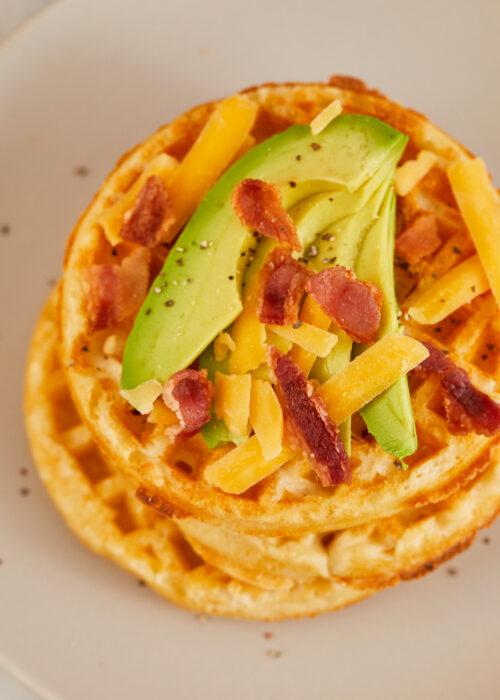 Our Cheesy Waffle delivers on the ultimate cheesy taste, inspired by our popular Brazilian Cheese Bread.
View Product
Cheesy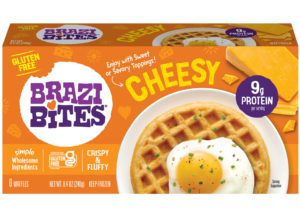 Our Homestyle Waffle delivers amazing taste, with the perfect texture combination of crispy and fluffy. Versatile enough to enjoy any time of day.
View Product
Homestyle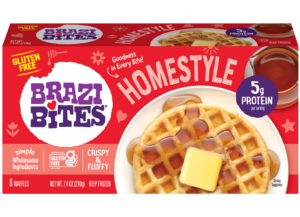 Guilt-free indulgence has never been sweeter than with our Blueberry Waffle.
View Product
Blueberry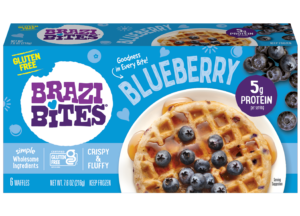 Shop Online
Get Brazi Bites delivered straight to you door.
Shop