Brazilian Cheese Bread & Soup
Prep Time | 10 Min
Cook Time | 20 Min
Serves | 4
Cheese Bread & Soup is the perfect meal for a chilly fall evening when you just want to curl up by the fire.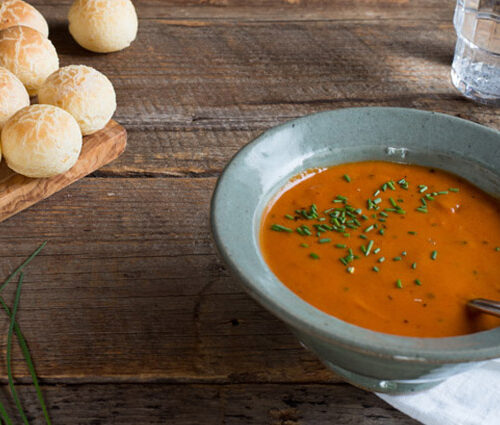 Ingredients
1 bag of Cheese Bread, any flavor
4 servings of your favorite soup – we love this with creamy tomato bisque or chicken noodle!
2

Bake Cheese Bread according to instructions on the bag.

3

Meanwhile, heat up the soup.

4

Serve the soup with Cheese Bread straight out of the oven. They will be golden and toasty. Don't forget to dunk.
More Recipes
Prep Time | 35 Minutes
Cook Time | 67 Minutes
View Recipe
Prep Time | 10 Minutes
Cook Time | 30 Minutes
Servings | 6
View Recipe
Shop Online
Get Brazi Bites delivered straight to your door.
Shop