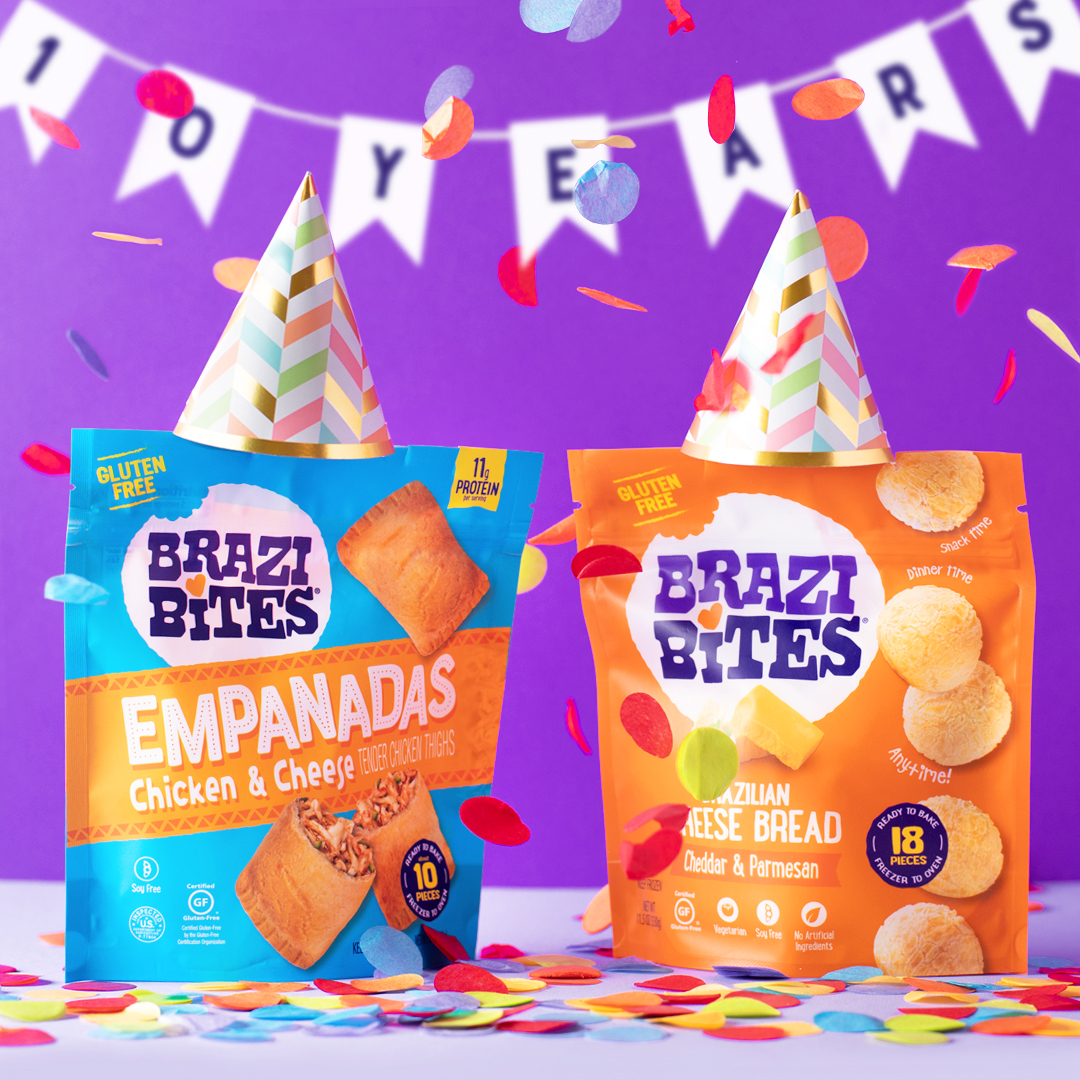 Cheers to 10 years!
Put on your party hats & break out the confetti, we're celebrating 10 years of Brazi Bites! Countdown with us through our biggest milestones…
2010
In 2010, after a year in the kitchen, Junea & Cameron start Brazi Bites to share their love of cheese bread with the world!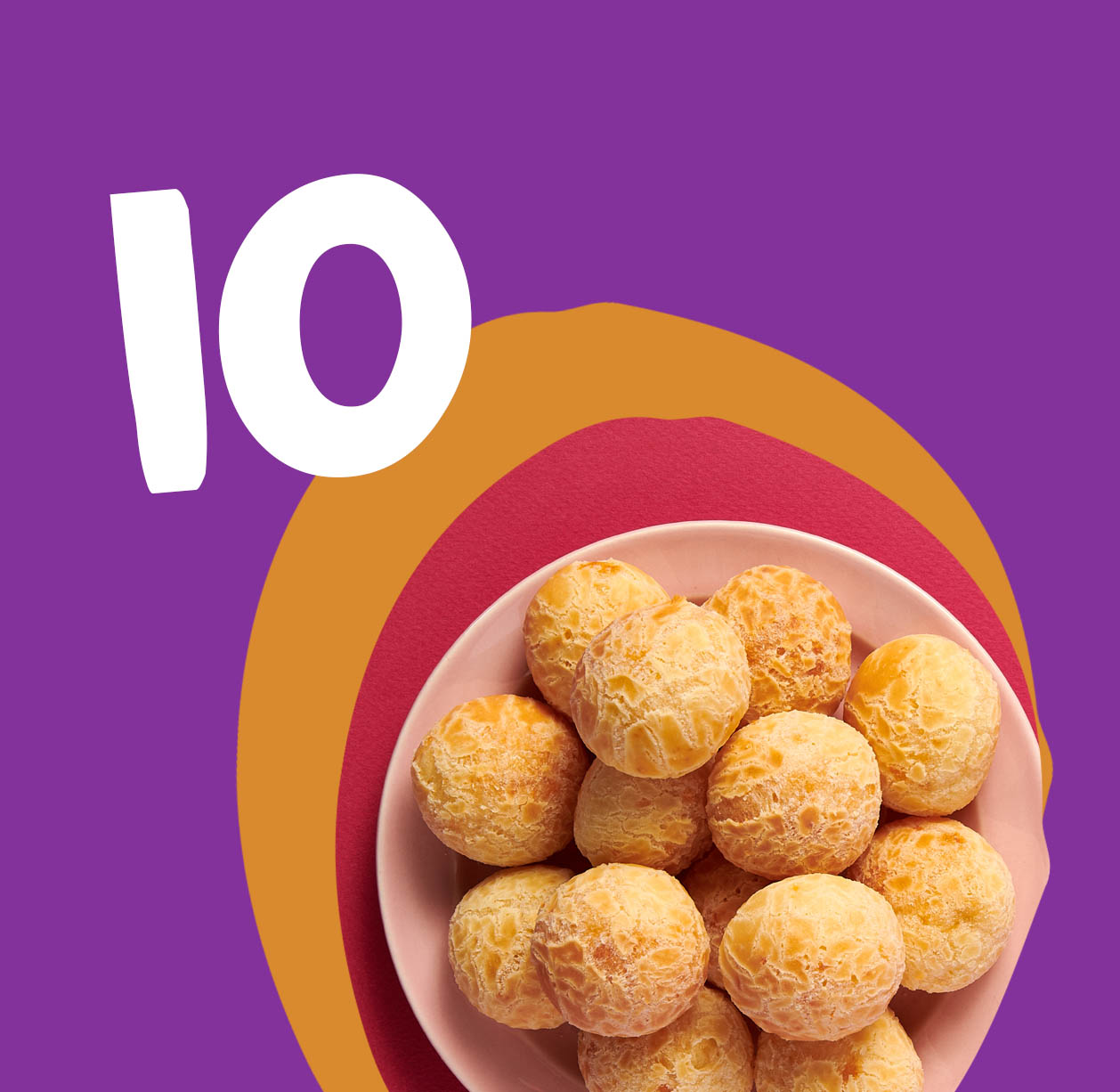 2011
Special delivery! In 2011, our dough-former arrives all the way from Brazil and fine-tuning our cheese bread continues.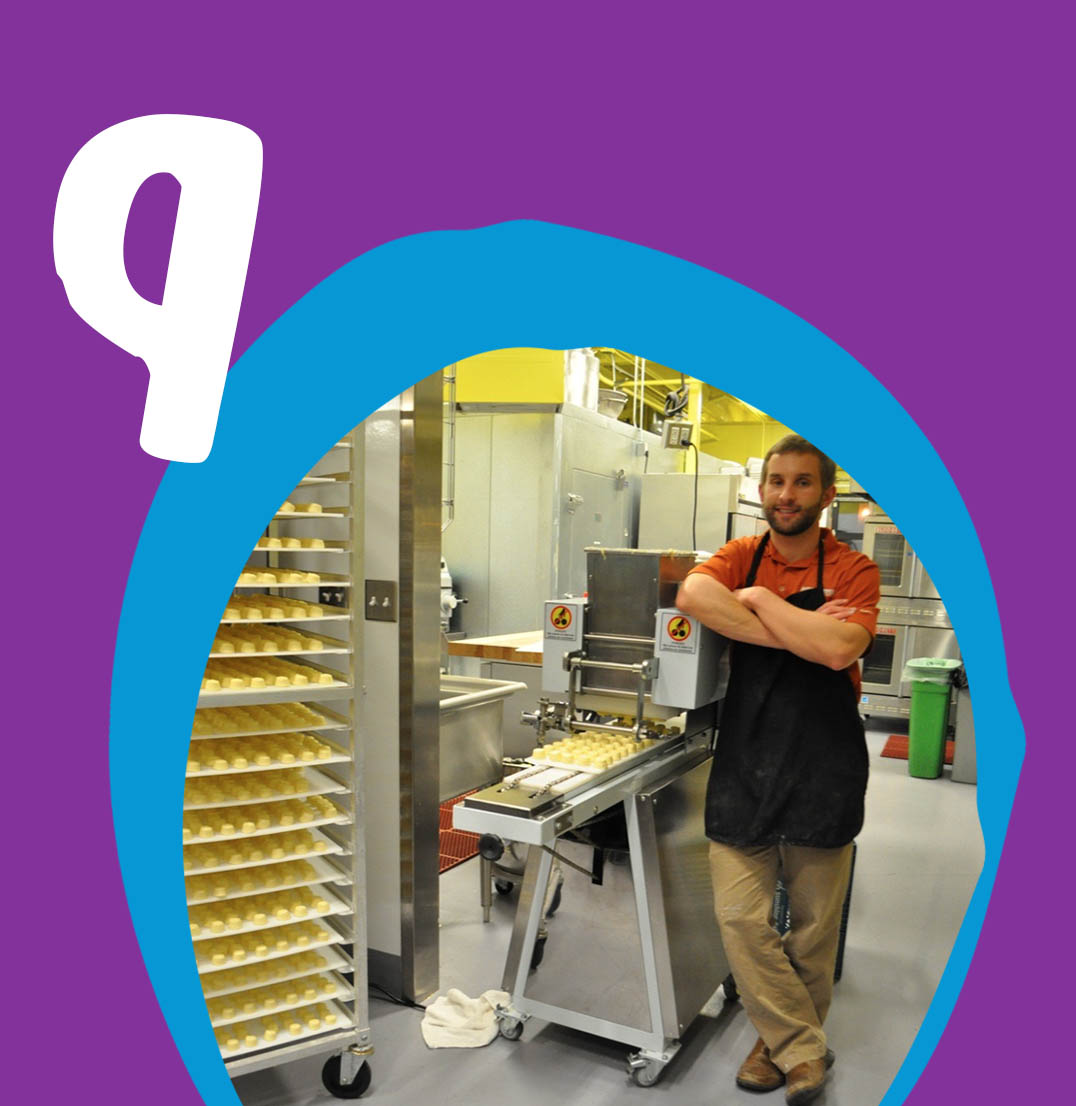 2011
The aha moment happens. At an event, we put the Brazi Bites recipe in front of people for the first time and they completely sell out. We're on to something!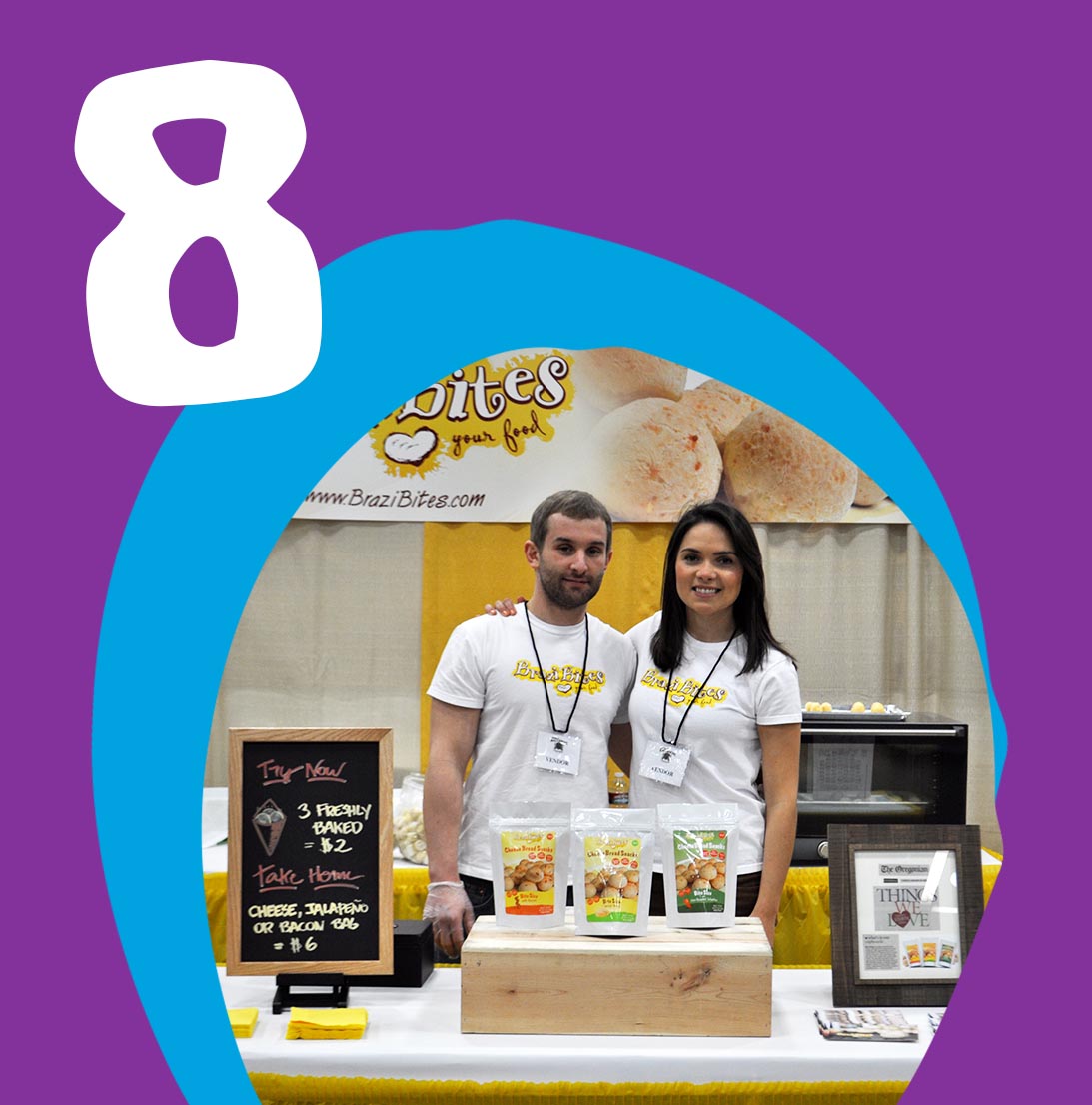 2012
In 2012, Brazi Bites land in Whole Foods Market and it's time to show the world what we're made of…literally.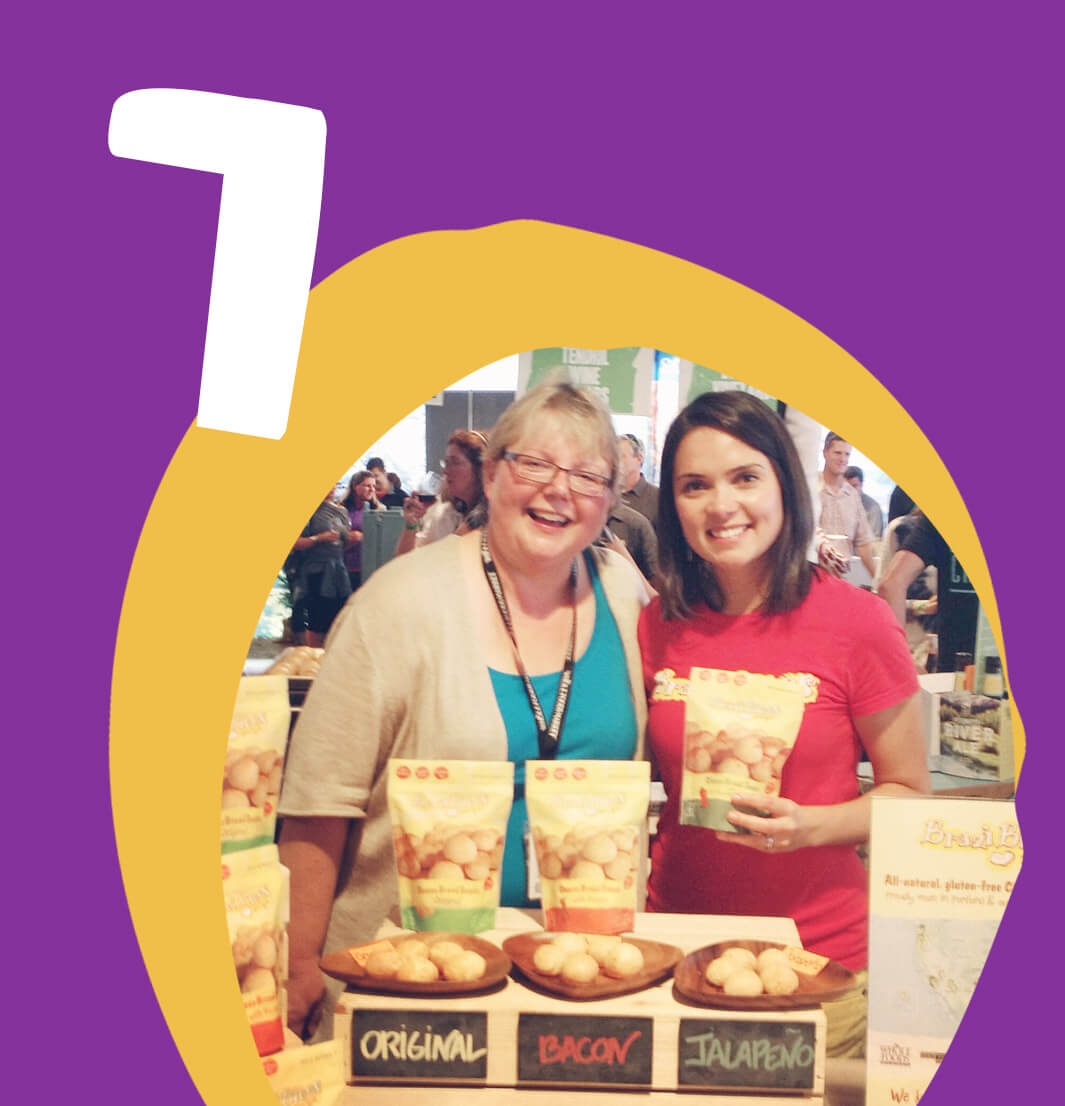 2013
A year later we launch our own food truck and though it doesn't last, we learned many great lessons and met many wonderful faces on the road.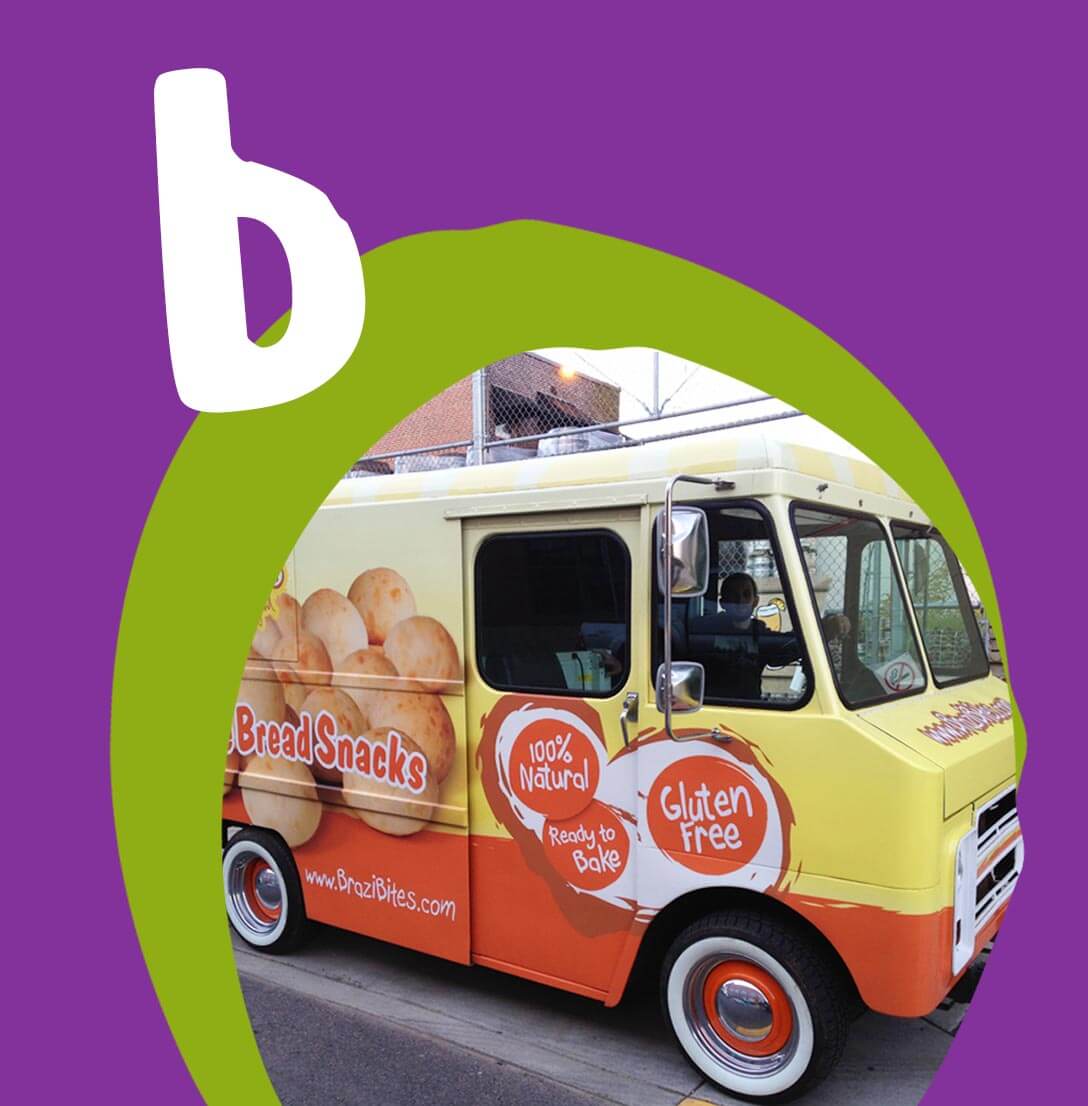 2015
We go on Shark Tank, and with nine-million viewers watching the sharks fell in love and Brazi Bites sellout nationwide!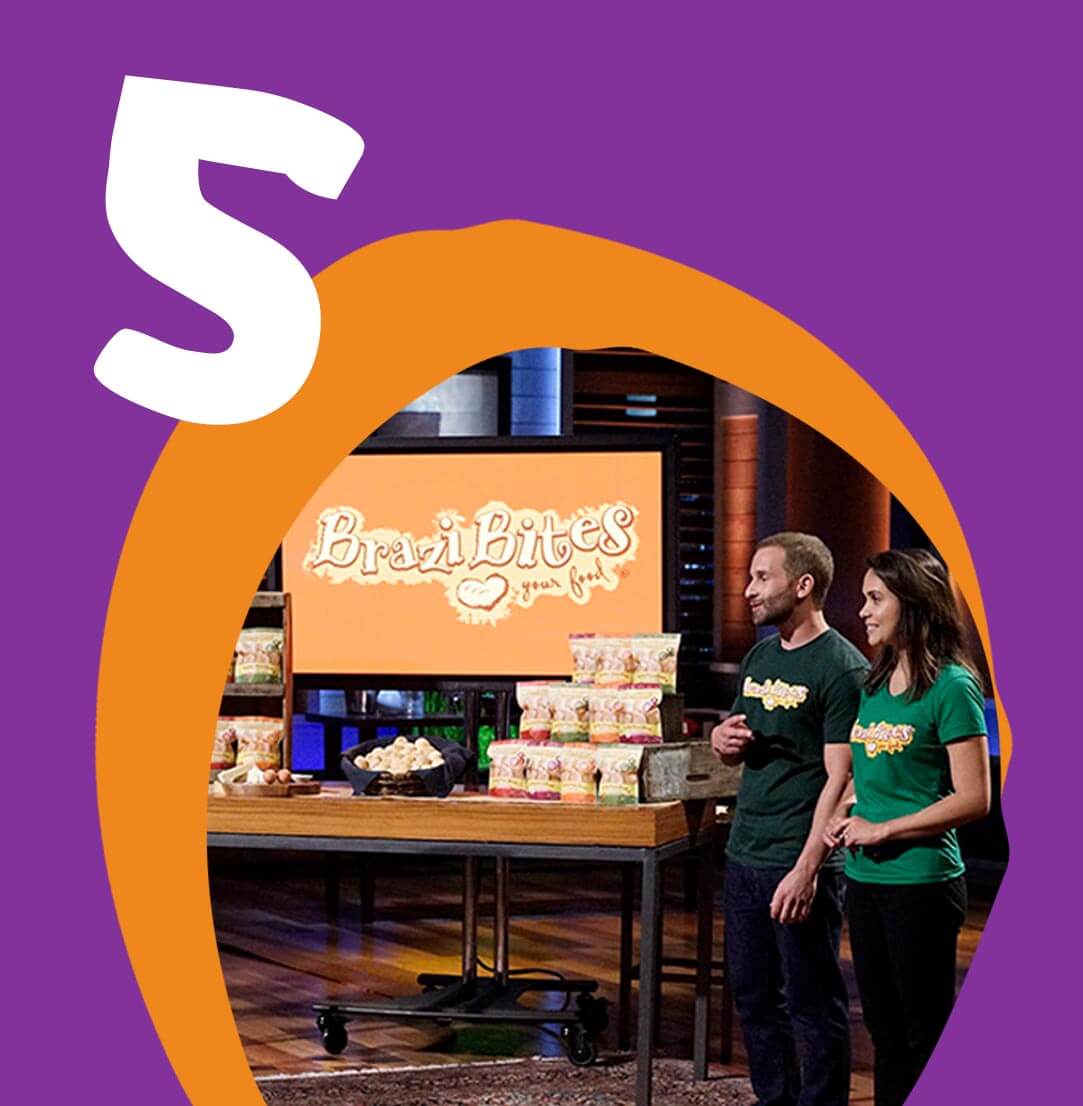 2016
After our huge night on Shark Tank, production increases and we make 50 million Brazi Bites just in 2016.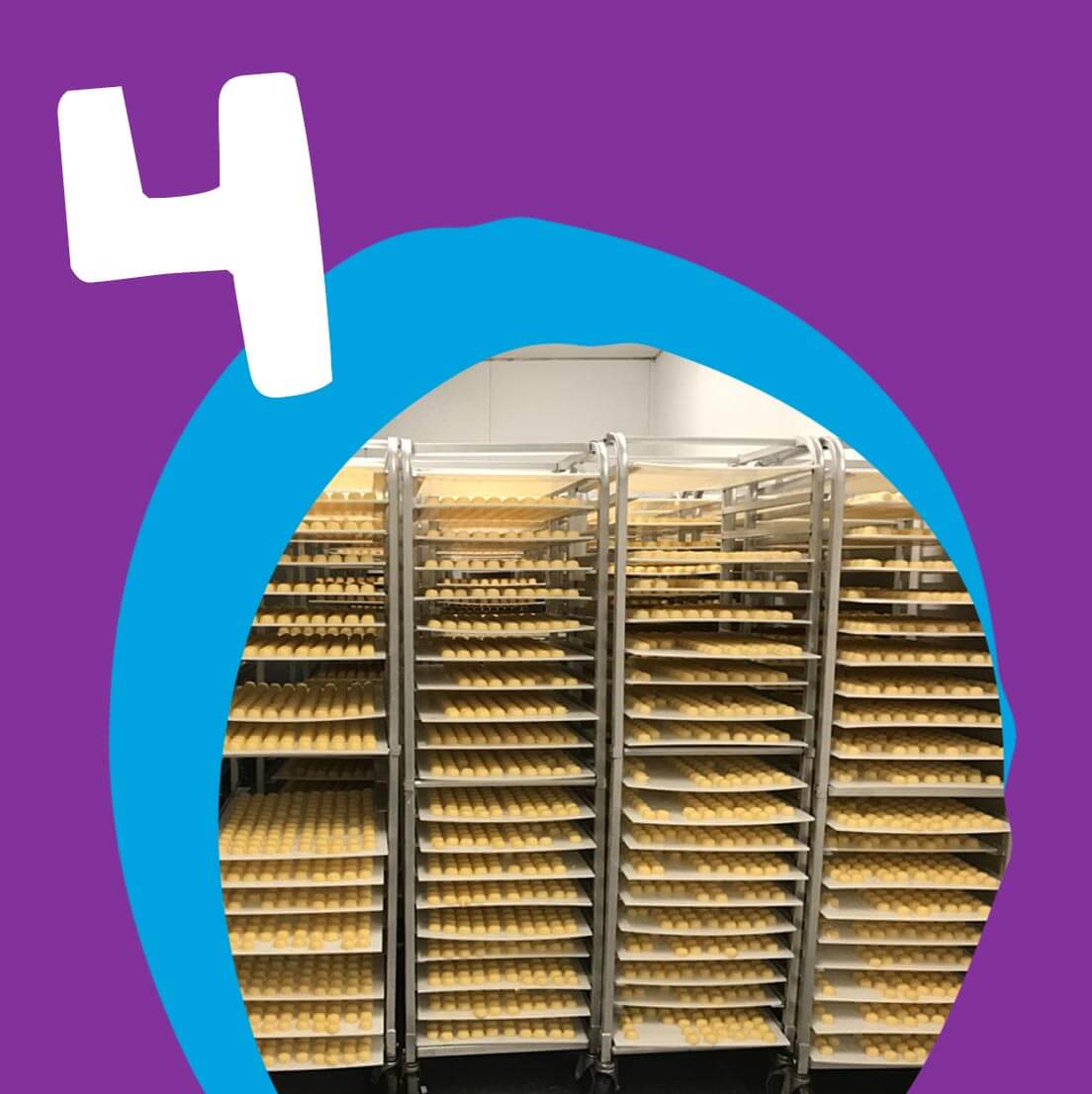 2016
In 2016, we got a full makeover. The Brazi Bites packaging took on a brand new, colorful look – adding a little flare to freezers across the country.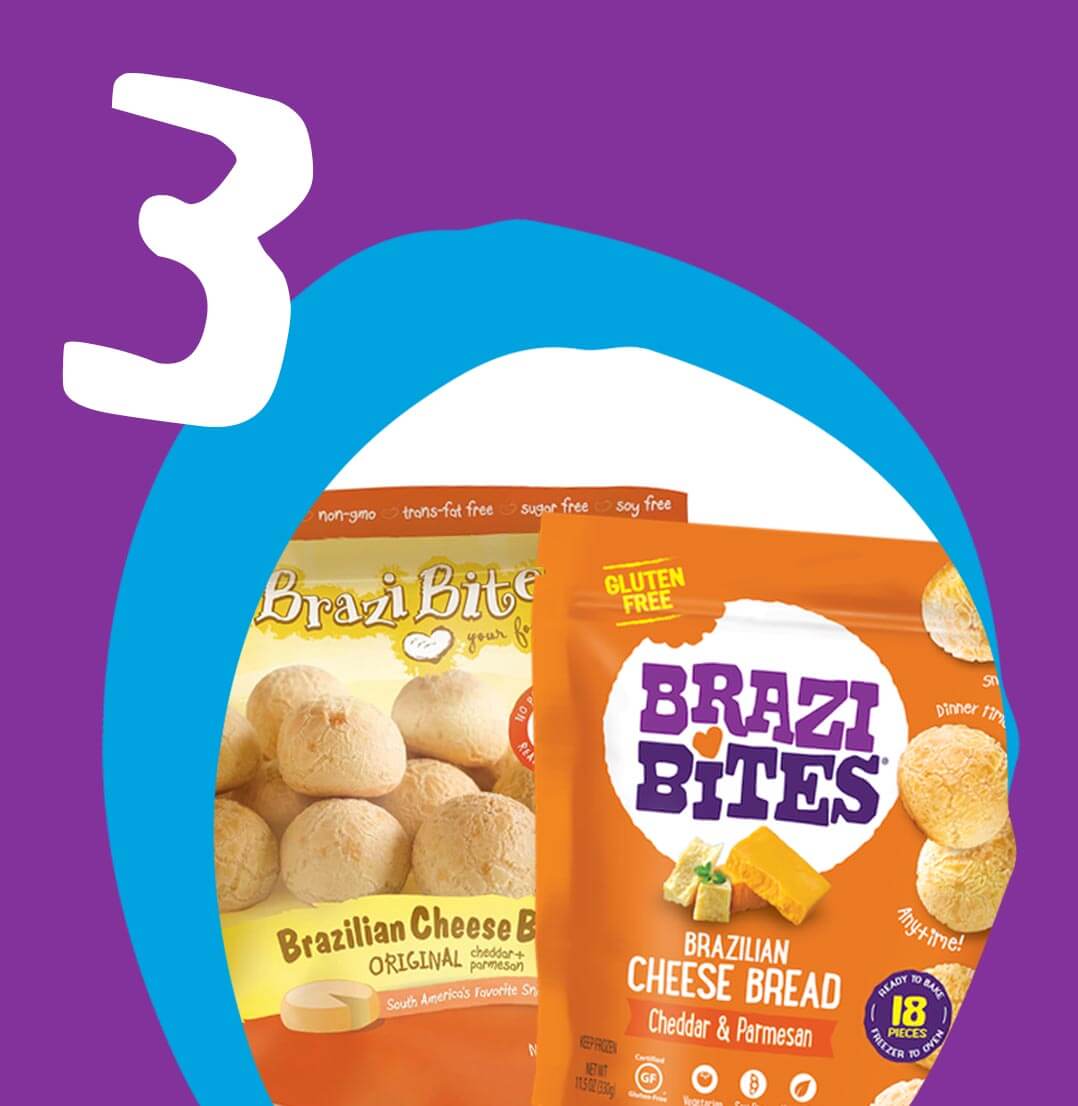 2019
Empanadas join the family in 2019, bringing a new batch of delicious flavors to the world.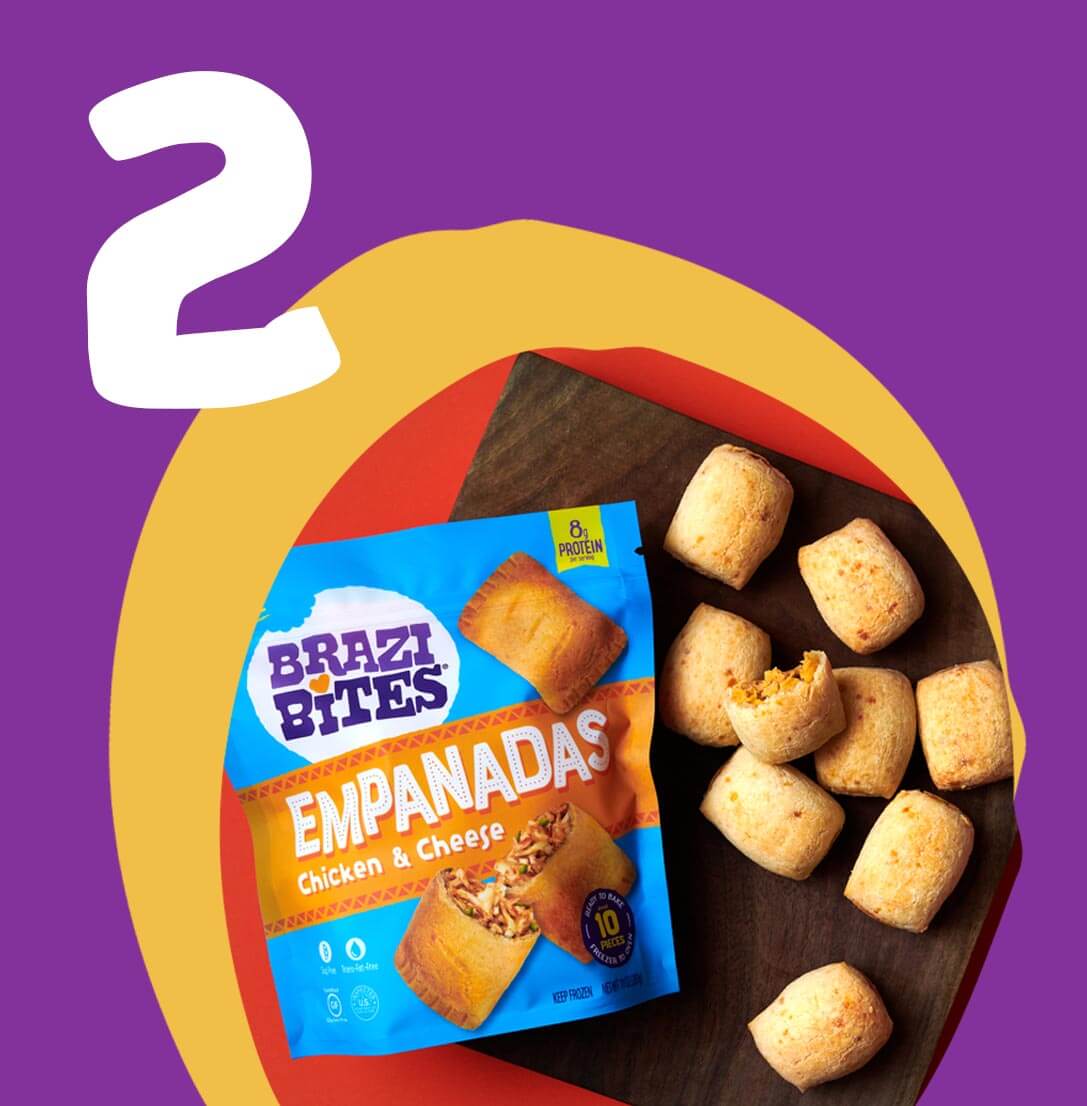 2020
We continue to bring you joyful moments, each and every day!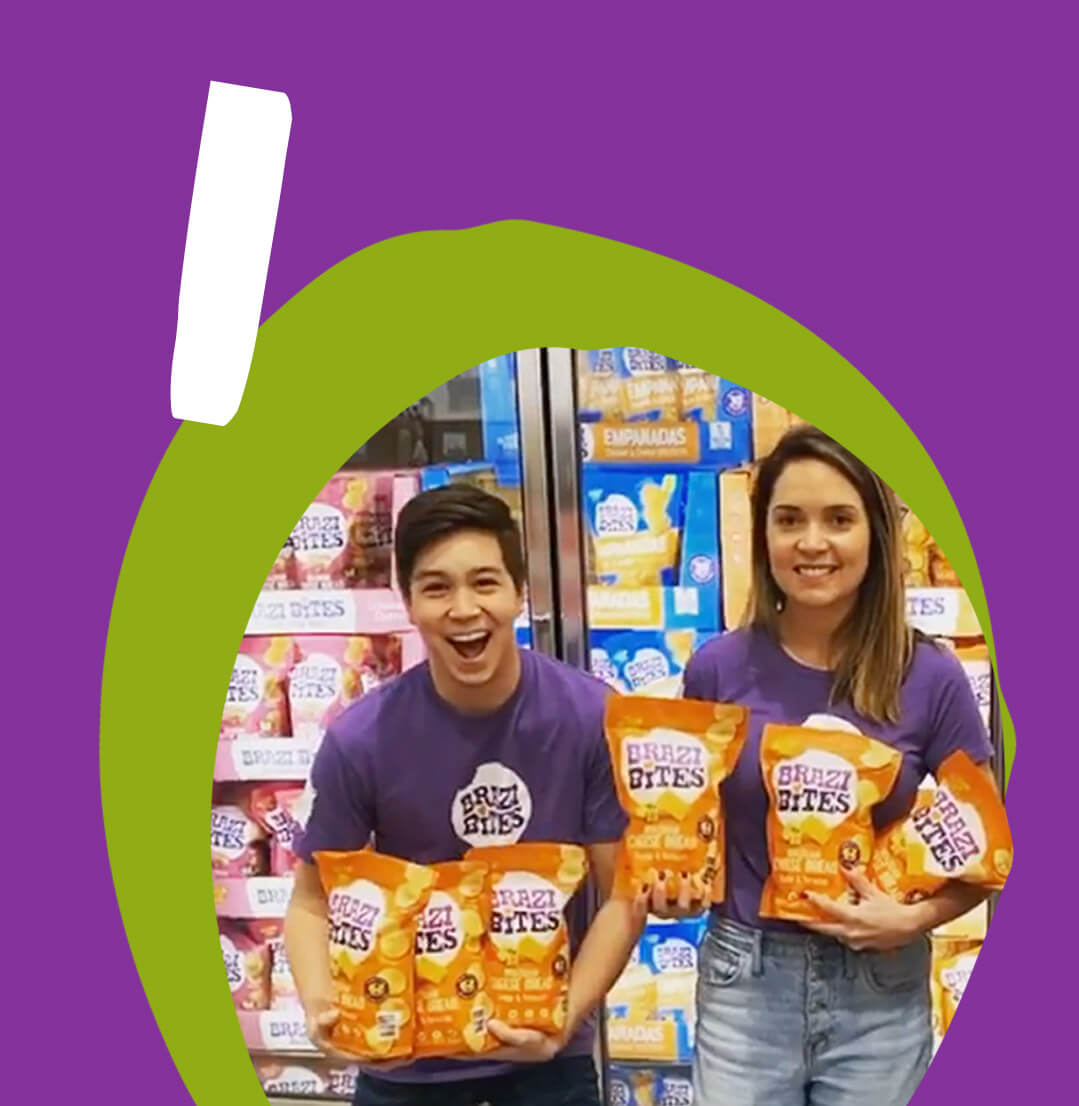 Over the last few years, our Brazi Bites family has been filled with an incredible group of passionate folks who know exactly how to celebrate. Join the fun by following us on Instagram & Facebook