Brazi Bites Brazilian Lemonade
A crowd-pleaser and a beloved Brazilian refreshment. This 4-ingredient Lemonade is as easy as it is dreamy and comes together perfectly while your Cheese Bread is baking. Try customizing with mix-ins like mint, pineapple juice or your favorite spirit!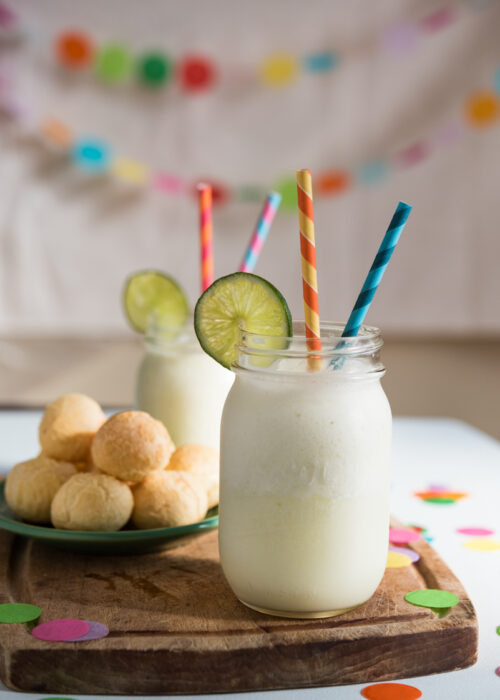 Ingredients
3-4 whole limes, washed and scrubbed
5 cups ice cubes and water
1 cup sugar, or your favorite sweetener
Condensed milk or coconut milk to taste (optional)
1 lime wheel for garnish
1

Wash and scrub limes well.

2

Slice limes into wedges.

3

Place in a blender or food processor with ice cubes. Pulse quickly 5-7 times. NOTE: Do not blend too long -this will make it too bitter.

4

Pour mixture into a fine strainer and press until all juices are out.

5

Serve in a pitcher with lots of ice and optional lime wedges.

6

Stir in milk for creamy sweetness to desired taste.
More Recipes
Prep Time | 16 Minutes
Cook Time | 42 Minutes
View Recipe
Prep Time | 35 Minutes
Cook Time | 67 Minutes
View Recipe
Prep Time | 10 Minutes
Cook Time | 25 Minutes
View Recipe
Shop Online
Get Brazi Bites delivered straight to your door.
Shop