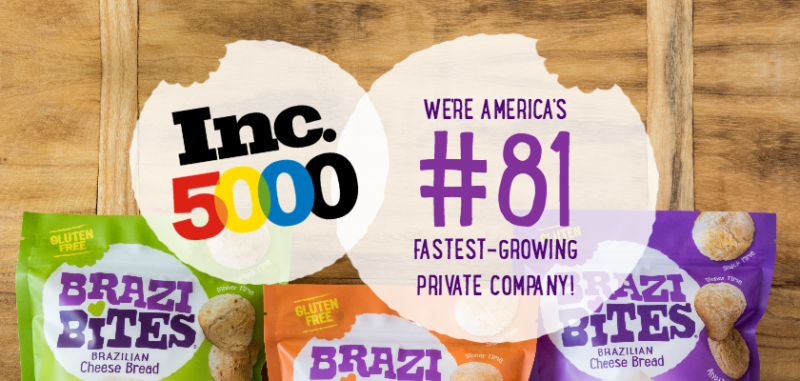 Some INCredible News!
Inc. just revealed their annual Inc. 5000 List, and Brazi Bites was ranked America's #81 fastest-growing private company! If that weren't enough, our other honors include:
#1 America's Fastest-Growing Woman-Led Food Company
#3 America's Third Fastest-Growing Food Company Overall
#5 Fastest Growing in the Food and Beverage Category
Brazi Bites sales grew 4,554% in 3 years and is led by co-founder and CEO Junea Rocha.
We are excited about the recognition and happy to share the spotlight with so many other great brands. We owe so much to our amazing fans, who have helped us grow year-after-year. Thank you!
Check out Team Brazi at #1 in Inc.'s list of Portland's 10 Startups.