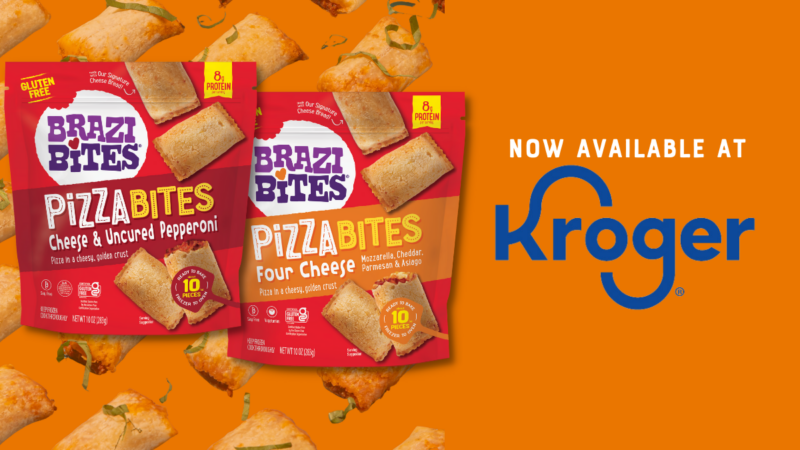 Kroger Welcomes New Brazi Bites Pizza Bites
Pizza, meet Brazi. Brazi, meet pizza. It's true, friends — your ultimate snacking dreams are coming true at a Kroger near you! Brazi Bites is bringing our wholesome, better-for-you, gluten-free Pizza Bites right to your neighborhood.
Ready to bake up some swoon-worthy magic tonight? Hop over to your local Kroger store to find Pizza Bites in two super tasty flavors: 
Pepperoni Pizza Bites are packed full of fresh mozzarella, plenty of uncured pepperoni, and savory tomato sauce.
Four Cheese Pizza Bites are filled with melty mozzarella, chunks of cheddar, parmesan, and asiago cheese for an ultra-savory finish. 
Game night spread? Check. Sleepover munchies? Check. An anytime "just-because" shareable snack? You got it. Pizza Bites are everything you love about Brazi's fresh-baked deliciousness with an extra burst of nostalgic flavor. 
The best part? These easy-peasy snacks are perfect for busy nights and ready to devour in minutes. Just grab them out of the freezer and pop them in the oven or air fryer. Now that you've got the dish on the best new snack in town, tell your friends, neighbors, and family it's time to get ready for pizza night — Brazi style!
Visit our Store Locator to find a store near you.