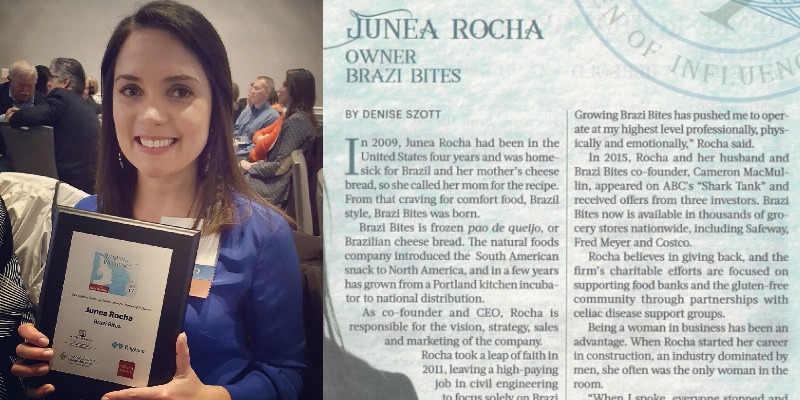 Brazi Bites Co-Founder and CEO, Junea Rocha, was recently recognized by the Portland Business Journal as one of 25 "Women of Influence" in 2017!
We are thrilled that Junea is being distinguished for not only her work ethic and business acumen, but her commitment to community.
The April 21st event began with an address by Oregon Governor Kate Brown, and featured a vibrant panel discussion with the Portland Business Journal editor and three speakers who represented the banking, health care, and food industries. Our own Junea was one of those three speakers!
Junea spoke about learning to overcome fear, as well as her personal definition of success. "Success to me is living my true calling," explained Junea, who had worked as a civil engineer before making a jump to pursue her dream of bringing Pão de Queijo (Brazilian cheese bread) to the United States.
The "Women of Influence" were chosen by the editors and staff of the Portland Business Journal for their leadership, accomplishments, and "acumen in both the business and the community service realms." We're so proud!