Latin Heritage

EXPERIENCE THE THRILLS OF BRAZIL, FAMILY STYLE
Global Experiences, Shareable Moments.
Rich in flavor. Rich in culture. There's only one Brazil. We're celebrating our Brazilian roots this summer, so bring the kiddos along as we explore, tour and share interactive bites of the rich tastes, culture and language of Brazil.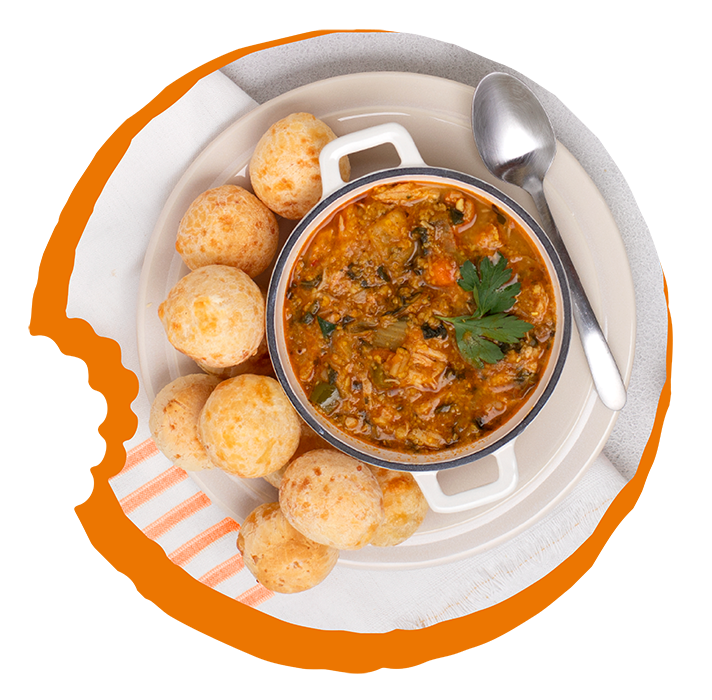 NEXT STOP: BRAZILIAN GETAWAY
Embark on the ultimate exploration of Brazil, right from the comforts of home!
We've curated a digital passport to guide you along each step of your journey. Come along with us as we tour Brazil, learn about authentic recipes from a Brazilian chef, and follow on Instagram @brazi_bites for a weekly Portuguese lesson.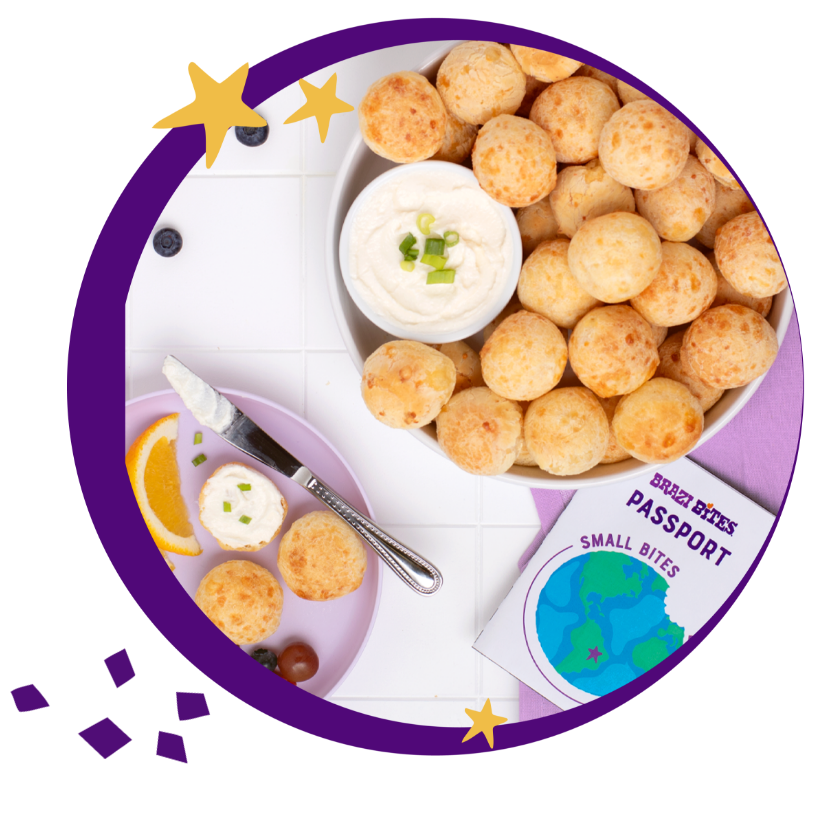 GETAWAY ESSENTIALS GIVEAWAY
Here's something for the adults, too.
Download the passport for your family, and you'll be automatically entered for a chance to win our ultimate Getaway Essentials Giveaway. One lucky winner will take home The Carry-On Suitcase from Away in lavender, a custom Brazi Bites luggage tag, and a $50 Airbnb gift card! After learning about Brazilian culture we hope you're inspired to plan your own world adventure, equipped with some fresh gear.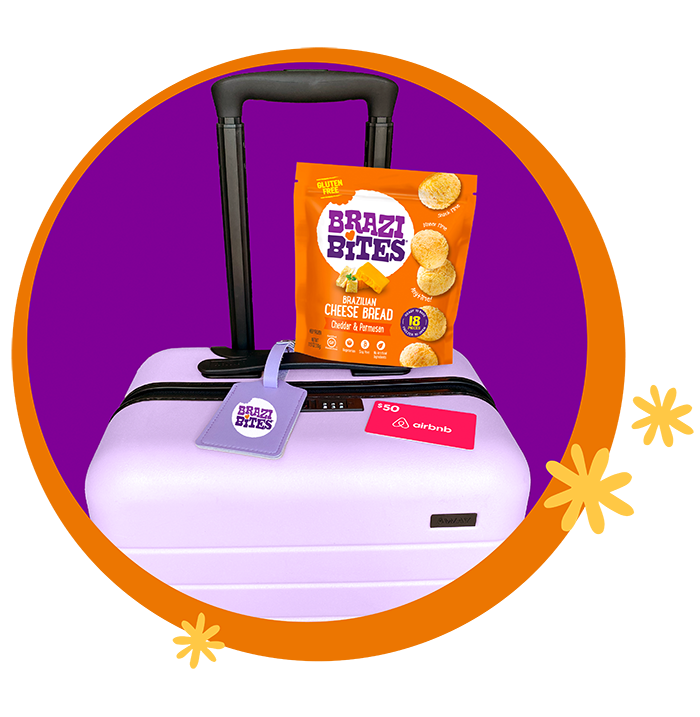 Download the passport PDF below for a chance to
win our Getaway Essentials Giveaway!
You can also fuel your journey with DOUBLE the cheesy Brazilian-inspired
joy with a special Buy One Get One Free coupon!
Create and enjoy easy, authentic Brazilian chef-inspired recipes together with Brazi Bites!

Follow along with @brazi_bites Instagram on Wednesdays for a weekly language lesson!
Share your journey with us!
Tag @brazi_bites on Instagram and TikTok with your completed passport,
your creations, and shared moments along the way.